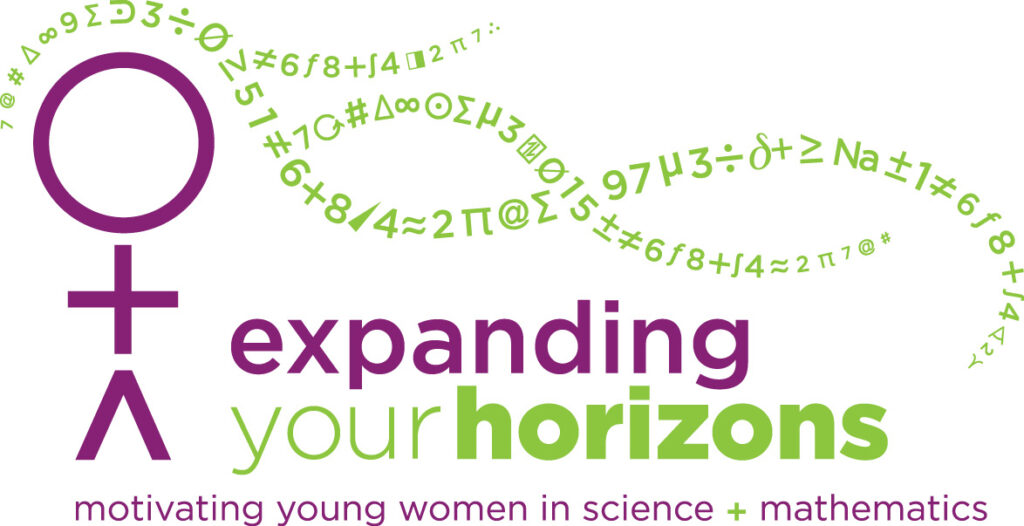 The Expanding Your Horizons in Science and Mathematics™ conference nurtures girls' interest in science and math courses to encourage them to consider careers in science, technology, engineering and math.
This conference at SMWC is open to 6th, 7th and 8th grade girls and parents, teachers or troop leaders.
Through exciting and interactive hands-on workshops, young women like you learn that studying math and science can be fun. By using local volunteers to lead workshops, you will meet with mathematicians, engineers and scientists who live and work in the Wabash Valley. They will show you how they use math and science in their careers, and may serve as possible mentors to you in the future.
Conference Details
Who: All young women in middle school, grades 6-8
What: A hands-on science and mathematics conference
Where: Saint Mary-of-the-Woods College, Hulman Hall
When: 9 a.m. – 3 p.m., September 22, 2018
Why:
Investigate science and mathematics careers
Talk with women in science and math careers
Attend science and math workshops
Participate in hands-on activities
Meet other girls interested in science and mathematics


Powered by Duke Energy
Contact Us
For more information about the Expanding Your Horizons conference at Saint Mary-of-the-Woods College please contact:
Maria Sellers and Janet Clark, Ph.D.
Program Directors
(812) 249-9640
maria.sellers@smwc.edu
jclark@smwc.edu
---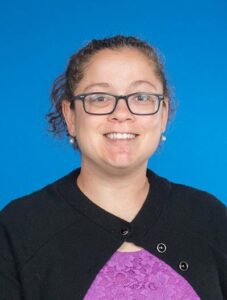 Keynote Speaker
Kristina Lawyer, Ph.D., is an Assistant Professor of Automotive Engineering Technology and Mechanical Engineering Technology at Indiana State University. She graduated from Rose-Hulman Institute of Technology in 2008 with a B.S. in Mechanical Engineering. She earned her M.S. in Mechanical Engineering from Michigan Technological University in 2012 and recently finished her Ph.D. on the use of higher carbon number alcohols in SI engine fuels. She worked at Argonne National Lab as part of her Ph.D. research during which she operated an engine dynamometer and emissions measurement equipment. Outside of her engineering career, Kristina is the driver for Lawyer Motorsports which competes in the NHRA Top Dragster class throughout the Midwest.
---
Hands-on Workshops
Choose your top three. Every effort will be made to consider your preferences.
Session 1: Giddyup & Go
In this very exciting session, you will explore why different feeds produce different levels of energy in the horse by measuring blood (sugar) glucose levels. Learn why it is important to understand what you are feeding your horse.
Debra Powell, Ph.D., Associate Professor of Equine Studies, SMWC
Session 2: The Chemistry of Makeup
Learn about some of the chemical properties used in makeup! We will be making our own lip balm using these chemical principles.
Daisy Rosas, Chemistry Graduate Student, Indiana University (IU)
Session 3: Stop the Mad Engineer (BreakOutEDU)
The Escape Room meets STEM education in this BreakoutEDU game! Your goal is to stop the evil plans of the Mad Engineer – a villain who believes students have no STEM talent and sets out to prove that kids don't have what it takes to be real problem-solvers. You'll have 45 minutes to solve his clues and stop him from emptying bank accounts to fund his next disaster.
Rachel Porter, Curriculum Specialist/Former Science Teacher, Southwest Park Community Schools
Session 4: How to Train Your Robot – Learn to Code
Think coding is hard? Think you're not smart enough to code? Think again. This session will include fun, simple coding activities starting at the very basics and ending with things students can continue to use to grow into master coders.
Rachel Porter, Curriculum Specialist/Former Science Teacher, Southwest Park Community Schools
Session 5: Lava Lamps
Enjoy hands-on science while you build your own lava lamp. The properties of water, the properties of oil and chemical reactions will be explored in the process. Participants get to keep their lava lamp.
Bridget Ireland, Assistant Professor of Education, SMWC
Session 6: I Ain't Afraid of no Slime
We often think of slime as something gross or that only boys play with slime. Think again! Slime can be both cool and helpful! We will take part in a lab that creates slime out of household products.
Jessie Moore, Biology/Science Teacher, South Vermillion Community Schools
Session 7: Nursing = STEM + HEART
STEM influences patient care in a variety of ways. This workshop will explore simulation, innovation and some scientific underpinnings of the human body's functions.
Felicia Stewart, DNP, FNP, RN-BC, Associate Professor and Director of Master of Science in Nursing, SMWC
Session 8: The Science of Racing
Racing is more than a sport! Science is embedded into the car design, implementation (driving), and troubleshooting (the mechanics). This session will introduce the science of speed in racing.
Kristina Lawyer, Ph.D., Assistant Professor of Applied Engineering & Technology Management, Indiana State University (ISU)
---
Attention Parents and Teachers
A separate program for parents and adults will run concurrently with the girls workshops. Learn how you can encourage your daughters or students to remain interested in math and science. Learn how to motivate them to pursue their careers of interest. These sessions will help parents understand why they need to be supportive of young girls' choices and how to help them achieve their goals.
Parent Workshop I: Stepping Stones Towards College and Careers
It's never too early to begin the path for college and possible careers for your daughter. Steps you take now with college awareness and planning will help both you and her successfully navigate the entrance to higher education.
Sara Boyer, Director of Undergraduate Academic Affairs, SMWC and Darla Hopper, Associate Vice President for Financial Aid/Admissions, SMWC
Parent Workshop II: We Are All On Social Media Even If We're Not
Over the last 10 years, social media has become a key method for human communication, but no social media platform is the same. Explore the most popular social media platforms among teens and tips on responsible digital citizenship. Can you really be on social media even if you don't have an account?
Dianne Frances D. Powell, Marketing and Communications Specialist, SMWC