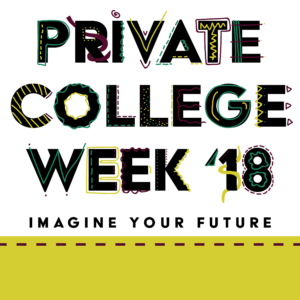 Saint Mary-of-the-Woods College (SMWC) joins 29 other private, nonprofit Indiana colleges and universities in its participation in Private College Week, which begins on Monday.
Spearheaded annually by Independent Colleges Indiana (ICI), Private College Week is an opportunity for students to personally see the benefits of private education and the offerings of ICI member institutions. SMWC will welcome students and parents interested in learning about the college selection process throughout the week. Individual campus tours and meetings with admissions counselors are available.
According to ICI, a private college like SMWC is a smart choice for students for several reasons: higher graduation rates, personal attention due to small class sizes, opportunities for leadership in more personal learning environments and the availability of financial aid. Ninety-five percent of campus students at SMWC receive financial aid. The College awards $7 million in institutional aid annually.
The Princeton Review cites campus visits as the "most important part of your research" when deciding which institution to attend. Although Indiana's private colleges, including SMWC, encourage and welcome visitors throughout the year, Private College Week offers students an opportunity to visit as many campuses as they would like without missing school. 
Sign-up here to visit SMWC. A complete list of participating campuses, event schedules, and registration information for Private College Week is available at www.icindiana.org.